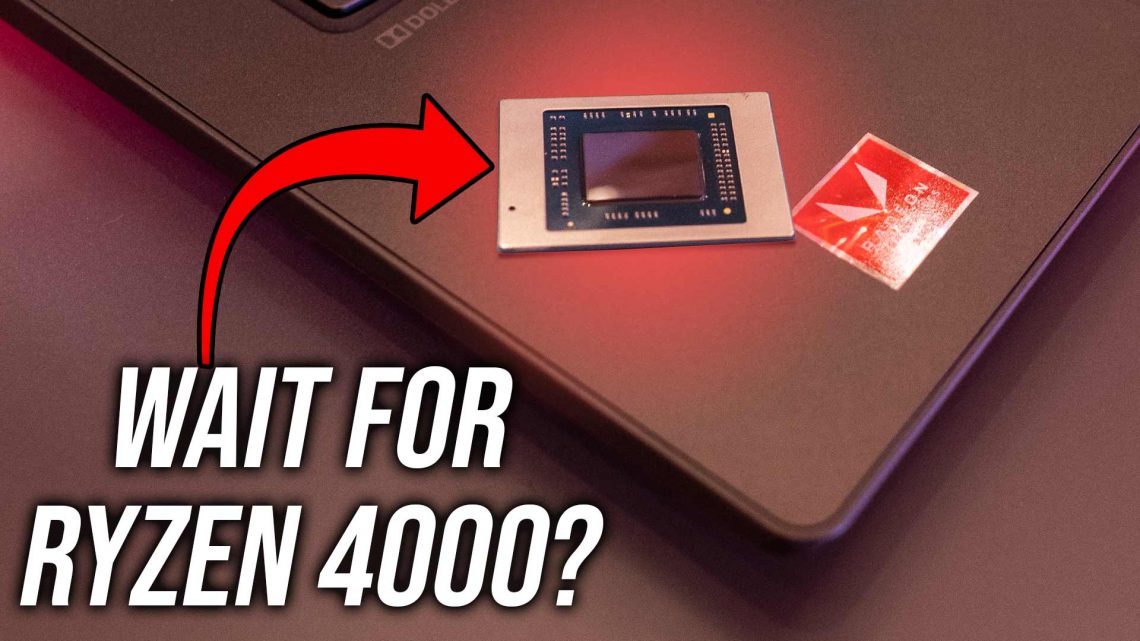 Is It Worth Waiting For Ryzen 4000 Laptops?
With AMD announcing new Zen 2 Ryzen 4000 mobile CPUs at CES 2020 for Q1 this year, is it worth waiting for Ryzen 4000, or should you buy a laptop now?
Given we're so close to the Q1 release of Ryzen 4000 laptops, I'd suggest waiting a little longer unless you REALLY need something right now. Let's dig into why this is the case!
Should You Buy Now?
I Need Something Right Now! The only reason I would consider buying now instead of waiting is if you urgently need a new laptop and cannot wait. That's it. The benefits of waiting far outweigh the decision to buy now otherwise.
Should You Wait?
There are much better reasons to wait it out before deciding!
Alleged Performance: AMD are claiming that Ryzen 4000 will offer serious improvements. While this is yet to be seen, we have seen how well Zen2 performs on the desktop side already. To be honest, it wouldn't be that hard to see an improvement over what they have at the moment on the mobile side. Even a last gen Intel i5-8300H beats the current best Ryzen 7 3750H. The jump from 4 cores in the 3750H to 8 cores in the 4800H is a nice improvement for those who need multicore performance, if nothing else.
Older Model Price Drop: It's no secret that when newer hardware becomes available, last gen models typically lower in price. Even if you have no interest in Ryzen 4000 laptops, you could still possibly save some money by waiting a little longer.
Given we're already 1/3 through Q1 at the time of writing this post, personally I think it is worth waiting for Ryzen 4000 laptops to see what's on offer. Having all of the available information on hand will allow you to make a more informed purchasing decision.