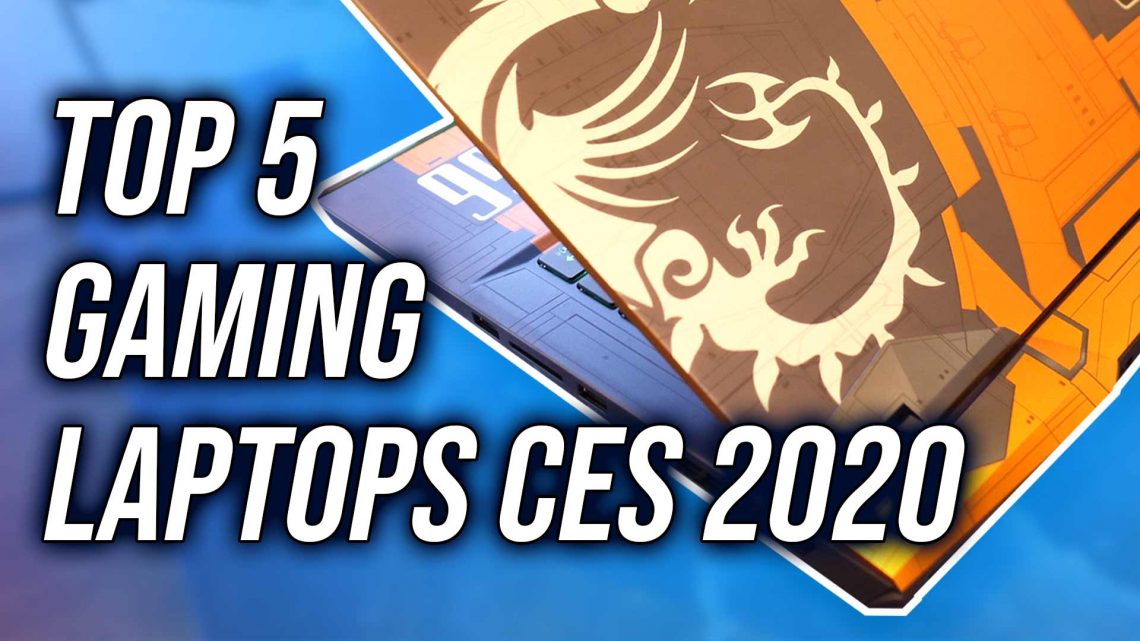 Top 5 Best Gaming Laptops At CES 2020
What were the best gaming laptops at CES 2020? Let's check out what I think are the top 5 to look out for this year!
Clevo NH57ADS: This laptop stood out to me for being the first to pack 3rd Gen AM4 support, with up to a 65W processor. The highest CPU currently available within this power envelope is the Ryzen 9 3900, which has 12 cores/24 threads – insanity for a laptop.It's paired with Nvidia graphics, however I was told the options are under NDA, so can only guess at what we might see there. If you need multi core processing in a portable machine, the NH57ADS has probably got you covered.

While desktop CPUs in laptops are nothing new (we've seen plenty of Intel i9-9900K laptops), 12 cores is. I wouldn't be surprised if we see a beefier option from Clevo in the future capable of handling the 16 core 3950X!

Clevo NH57ADS

ASUS Zephyrus S G14: To me, the announcement of AMD's Zen 2 Ryzen 4000 mobile processors mostly resulted in existing models being refreshed. ASUS brought their game though, and have a brand new 14″ chassis that will fit the 8 core/16 thread Ryzen 7 4800HS with Nvidia RTX 2060 Max-Q graphics. This will make it the most powerful 14 inch gaming laptop available.

ASUS Zephyrus S G14

ASUS TUF A15/17: In the past the ASUS TUF range has brought value for money, and the new A15 and A17 will apparently continue this trend, albeit with some welcome improvements. The most notable of which was the option of a large 90Wh battery. You have the option of selecting a smaller battery though if you also want a 2.5″ drive bay, it's great to have the option.

ASUS TUF A17 (left) A15 (right)

MSI GS66: This is the new version of the older GS65. It's all blacked out and battery size has been increased to the legal flying limit at 99.9Wh. It will feature Intel's latest 10th gen mobile CPUs, along with yet to be announced Nvidia graphics, so not yet sure when we'll see it available.

Unlike the TUF just mentioned, there's no word from MSI at the moment as to whether this will also be available in a GS76 17 inch version. MSI also showed off the GE66, the successor to the popular GE65, but personally I was more interested in the thinner option.

MSI GS66 (right)

Dell G5 15 Special Edition: Surprisingly, there were few AMD only laptops at CES 2020. In the past, this has been normal, however AMD announced both Zen 2 Ryzen 4000 mobile CPUs and new Radeon graphics options, so I expected to see more models coming. The Dell G5 was one of the only machine that I saw to feature the new RX 5600M.

Forget about the RX 5700M for now, as I didn't see that listed in any upcoming models at this time. Back to the G5 – it's had a redesign compared to the previous Intel/Nvidia design, it looks more like the Dell G3 now.

Dell G5 15 Special Edition
Those are the top 5 best gaming laptops at CES 2020 that I had a chance to look at, let me know which you're most interested in! I'm super keen to get my hands on all of these models in the future to test them out in depth and see just how well they perform!
---
We are a participant in the Amazon Services LLC Associates Program, an affiliate advertising program designed to provide a means for us to earn fees by linking to Amazon.com and affiliated sites.