Why Do Laptop Cameras Suck? How To Fix!
Laptop cameras seem to be stuck with poor quality while smartphone cameras continue to improve, but why, and what can be done to fix the problem?
The following information was provided to me by Tom at XMG, a laptop seller based in Germany.
This is why your laptop camera is so bad:
Most laptops are limited to a 1MP or 720p camera because of the USB 2.0 interface that connects it to the mainboard. The only way to improve quality would be to connect an external camera to the laptop.
For 1080p resolutions or above the MIPI interface is used, this is found in smartphones. This is more complex and hasn't been adapted for the narrow and long pathways along the screen bezels of a laptop screen, especially with screen bezels getting smaller and smaller.
In a phone, the camera is soldered on the PCB or has a short connection. The connection distance in a laptop is larger, and until recently the industry hasn't stepped up to make a better standard.
Some laptops do have 1080p cameras such as the MSI GE76, however generally the quality isn't too much better.
How To Improve Laptop Camera Quality?
The main things you can do to improve the quality of your laptop webcam are to make sure the lens area is clean from dust and dirt, as well as to use additional lighting. Apart from these easy tips though, there's not much more that can be done.
Honestly your best bet to level up the camera quality from your laptop is to look at connecting an external camera.
I've been using the Logitech C922 1080p camera for online meetings, as it offers significantly better quality when compared to all of the laptops I've tested.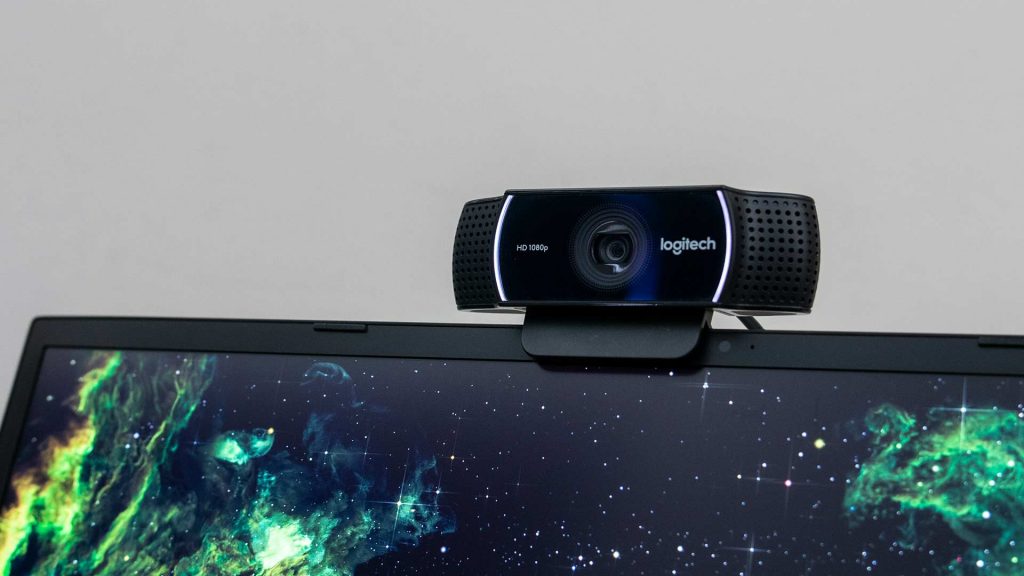 Laptop Camera Quality Vs External Camera
Here's how a standard 720p laptop camera (left) compares with the Logitech C922 (right).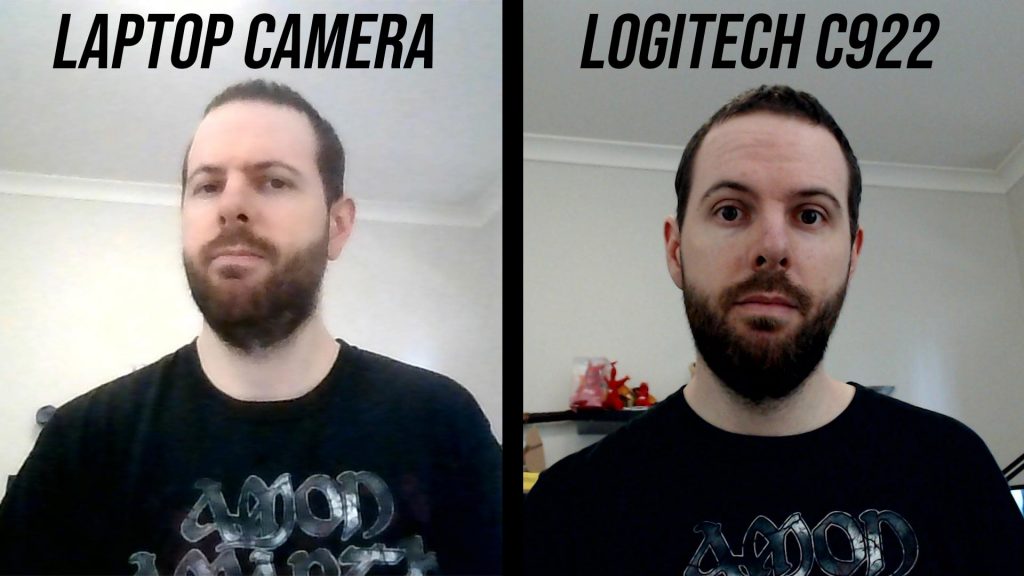 Sure the C922 isn't perfect, but I think it offers a big improvement and is a good example of what a simple change can make.
It can generally be found for around $100, and if you're at home doing a lot of online meetings then it could be a worthwhile investment.
---
We are a participant in the Amazon Services LLC Associates Program, an affiliate advertising program designed to provide a means for us to earn fees by linking to Amazon.com and affiliated sites.