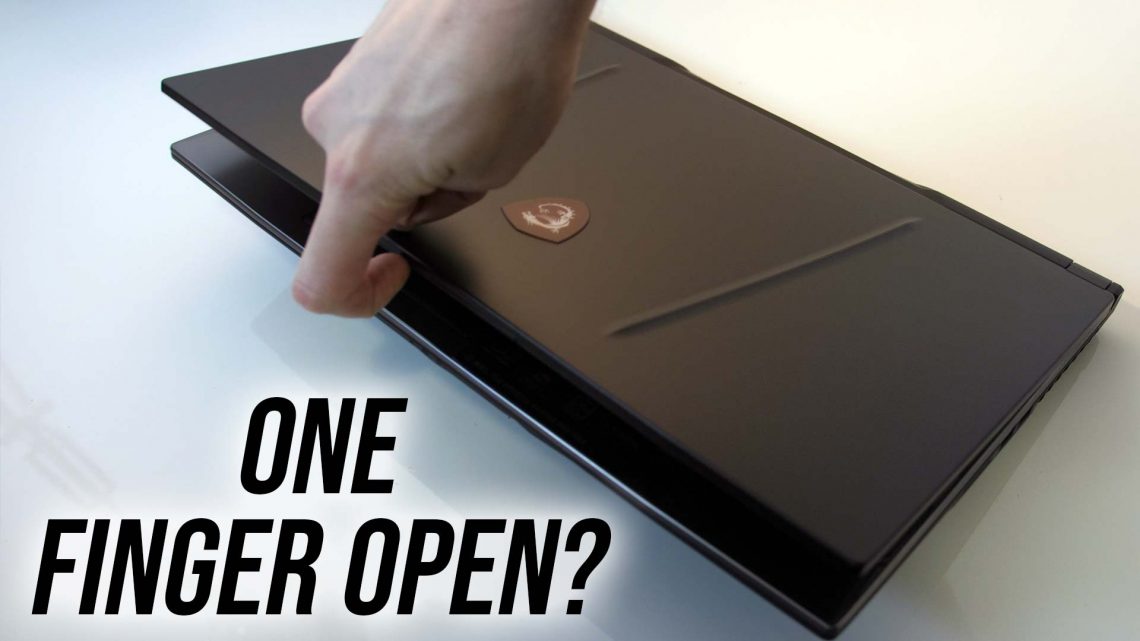 Is Opening A Laptop With One Finger Important?
Is being able to open a laptop with one finger important? I'll explain why I always test this and think that it's worth checking when buying a laptop.
When I review a laptop, I mention whether or not it can be easily opened with one finger. Some people seem to laugh, thinking this is a stupid test. I want to explain the two main reasons why I disagree and why I continue to do it.
Weight Distribution
The word "laptop" literally implies you'll be using it on your lap. The last thing you want when resting a device worth thousands of dollars on your lap is for it to tip over and fall onto the floor.
This can happen easier the more back heavy the laptop is. In most cases, laptops have heat pipes and heat sinks towards the back. As these tend to be metal like copper, more weight is placed towards the back of the machine. Some laptops also have the battery up the back as well, so that's even more additional weight.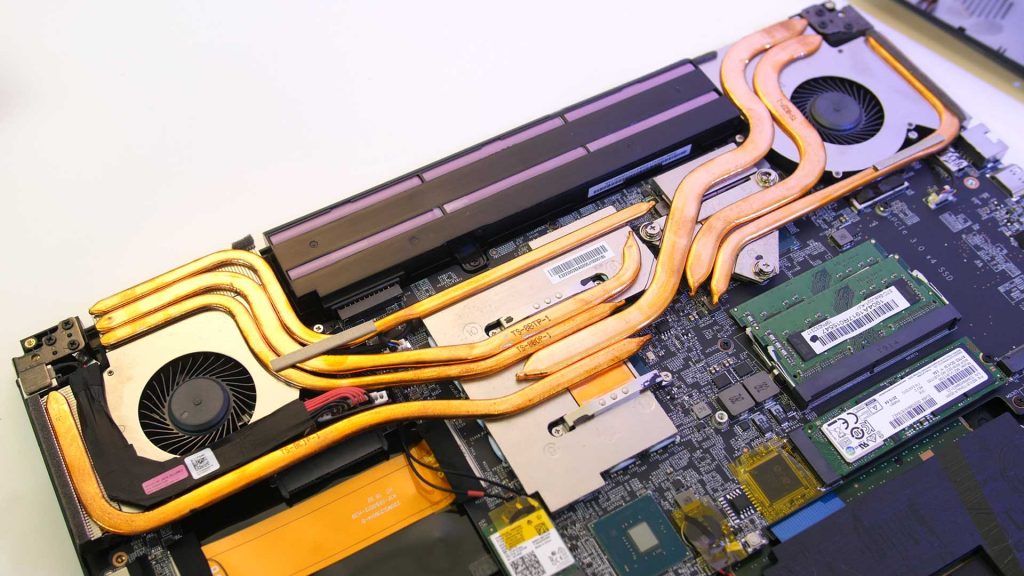 It's usually not possible to open a laptop easily with one finger if it is too back heavy. It will start moving and you'll need to use your other hand to hold it – big deal, right?
It Just Feels Better
Seriously, the difference between just walking up to your laptop and opening it easily with one finger compared to doing the two hand dance is just a better experience.
I've used some pretty cheap machines that require you to hold carefully with both hands to open properly. It makes a world of difference when you can just do this one handed. Forget the one finger thing – the main point is using one hand without having to use the other to stop it from moving around.
The worst part is if you forget that you've got a back heavy laptop and attempt to open it with one hand. I've tried to opened a few quickly without thinking, at which point they just slide back into other objects – awkward.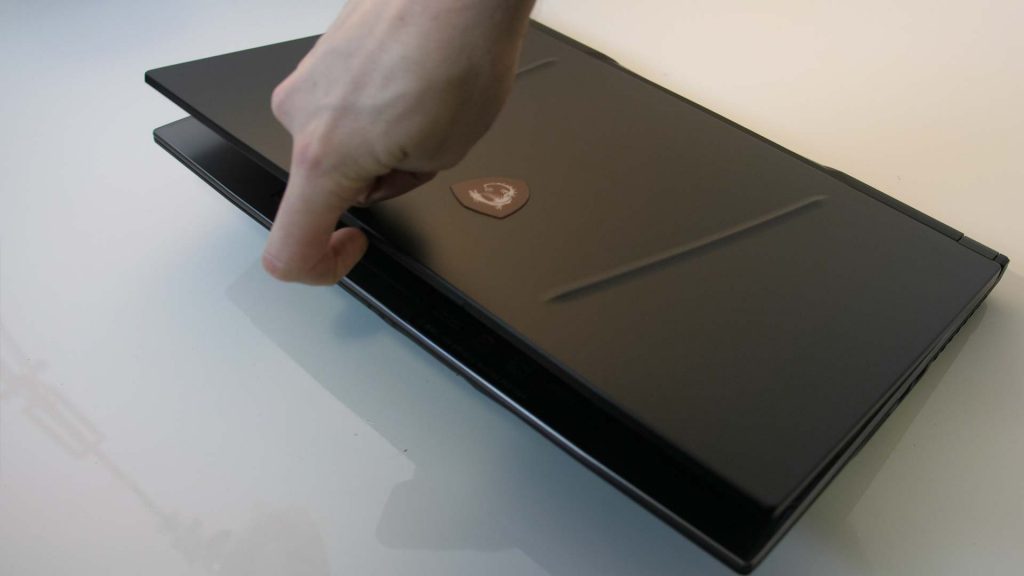 Maybe this is more a first world problem for a tech reviewer who constantly swaps laptops, but I'm telling you the one finger/hand open is nice to have. I'd even go as far to say that it's just a more premium feeling experience in comparison.
I think it's worth spending a few seconds mentioning in my reviews for those that do care. All made possible from a machine with a good weight distribution.
Does it really matter?
No, not really, but it is much nicer to have. If you have a laptop that needs two hands to open, you'll get used to it quick enough. You might not even know of the better life that's out there if you've never tried both 😉
If given the choice between the two though, sign me up for one finger opening every time! Obviously it's not going to change my mind when deciding which laptop to buy, it's just one of those small quality of life things.
Let me know which you prefer, or if you even care. While writing this post my partner said "who cares, use two hands", so I guess we'll see!