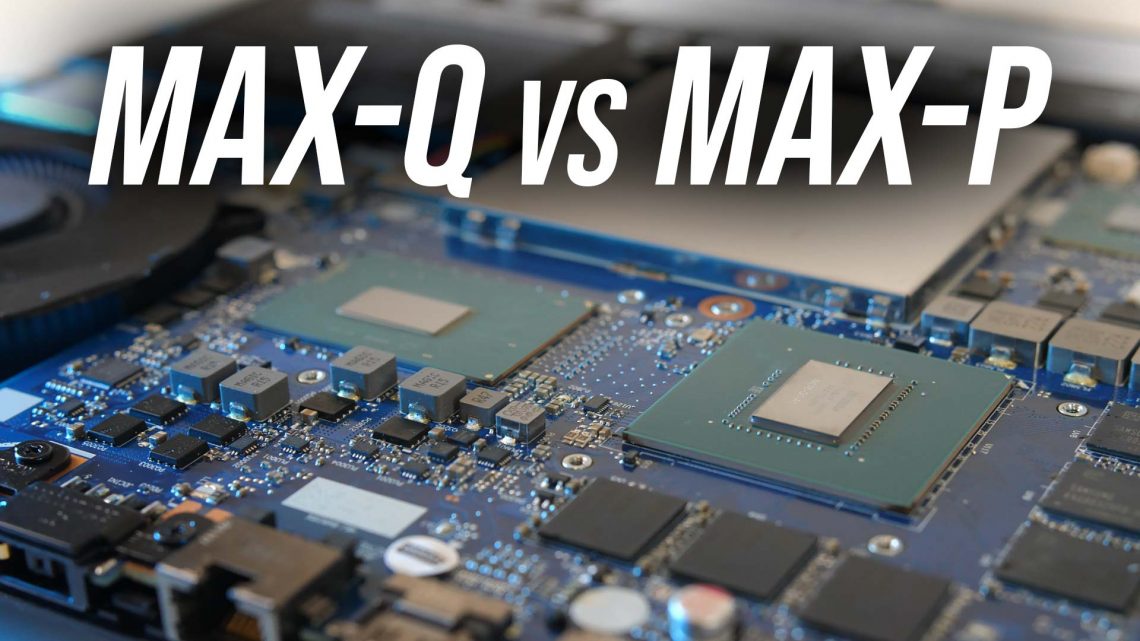 Nvidia Max-Q vs Max-P Graphics – What's The Difference?
Max-Q and Max-P get thrown around when discussing Nvidia's mobile graphics for laptops, but what do these terms actually mean and what is the difference?
What Is Max-Q?
Nvidia have already done a good job of explaining what Max-Q is. Essentially, Max-Q graphics are mobile chips that run with lower power limits.
Less power means less heat, so Max-Q graphics are available in thinner laptops as less cooling materials are needed. In theory Max-Q laptops should also be quieter, however I have generally not found that to be the case from my personal testing.
These are the power limit ranges defined for Nvidia RTX 20 series mobile graphics: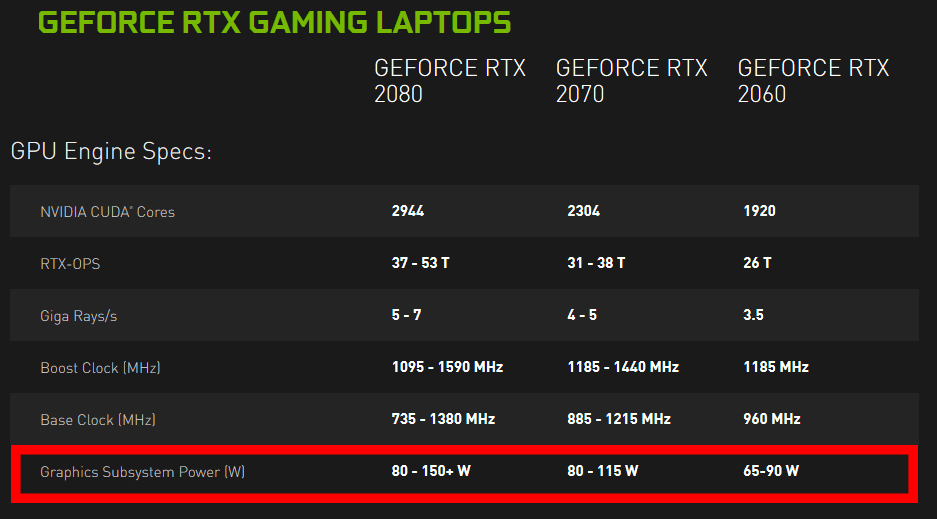 Less power also means less performance, which is why the base and boost clocks listed above are also ranges rather than defined numbers.
Take the RTX 2070 for instance, the power limit ranges from 80W to 115W, quite a difference. An 80W, 90W, or even 100W configuration of RTX 2070 will be listed as Max-Q. If the GPU is running at the maximum power limit, in this case 115W, then we consider it Max-P.
What Is Max-P?
The simplest way to think about Max-P is that it's not Max-Q. Think of it as just the full power version. The "P" stands for "Performance", so Max-Performance graphics means the GPU is capable of running at its maximum power limit and can provide, well, maximum performance.
Max-P is less of an officially used term, at least it doesn't have its own dedicated information page on the Nvidia website like Max-Q does! That said, I still see it appear in a lot of internal specs from various ODMs (Original Design Manufacturer) such as Clevo or Tongfang, so even if Nvidia and laptop vendors aren't officially advertising with the Max-P term, it does get used a lot behind the scenes to differentiate the options.
It Gets Confusing…
Unfortunately it's a little more nuanced than this, just to keep things confusing. I've tested RTX 2060 laptops with an 80W limit, but these are not specified as Max-Q. The above image shows that the 2060 can go to 90W though?
I'm not sure what exactly the deal was, but shortly after Nvidia launched the RTX 20 series for laptops it seems that they decided to kill the RTX 2060 Max-Q. There weren't any laptops available with 2060 Max-Q graphics, but there were 80W or 90W configurations. The power limit is almost never specified when buying a laptop, so this kind of sucks as it absolutely makes a difference to performance.
I've been told that the upcoming ASUS G14 that was announced at CES 2020 definitely uses RTX 2060 Max-Q graphics though, so it seems like it's being revived.
Max-Q or Max-P Graphics?
So which graphics should you get in your next laptop, Max-Q or Max-P?
To summarize, Max-Q is a cut down version of the mobile GPU with a lower power limit. It won't perform as good as a Max-P variant, which runs at the top end of the power limit range. This generally allows Max-Q graphics to exist in thinner and lighter machines. It depends on the chassis though, as there are still thinner options with RTX 2070 Max-P graphics inside such as the ASUS GX502GW, or Eluktronics MAX-15. At that point it depends on how much you're willing to pay for the performance increase over the Max-Q alternatives.
Depending on the machine, a higher tier Max-Q option may not end up offering that much more compared to the Max-P variant below it, for example:
---
We are a participant in the Amazon Services LLC Associates Program, an affiliate advertising program designed to provide a means for us to earn fees by linking to Amazon.com and affiliated sites.