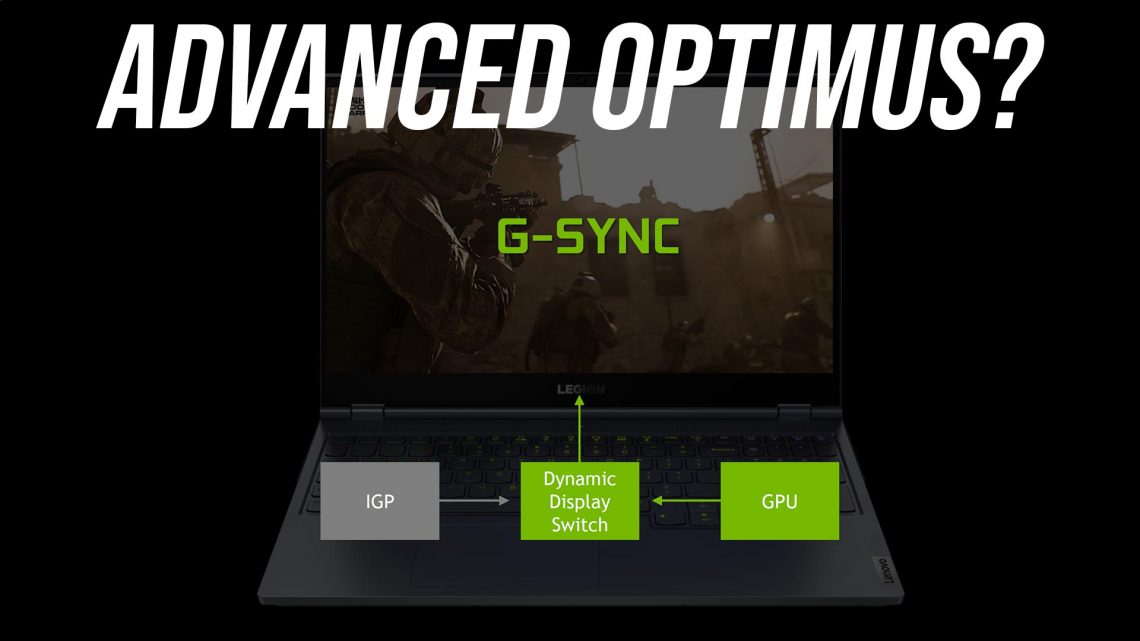 Nvidia Introduces Advanced Optimus – G-Sync For All?
Nvidia have announced Advanced Optimus, a new way to get the best of both worlds between integrated and discrete graphics in laptops. Let's recap how Optimus previously worked, and see how the new Advanced Optimus improves this design.
How Optimus previously worked
The way Optimus worked previously is that the lower powered integrated graphics in the processor, whether that be Intel or Vega based, connects directly to the laptop's screen.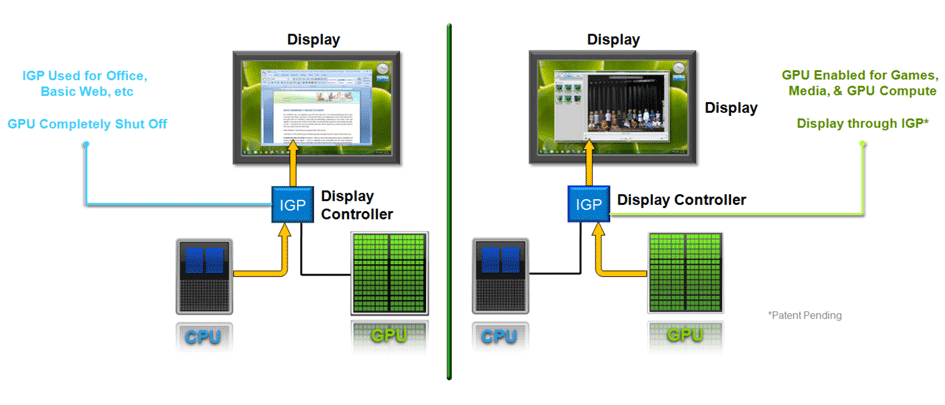 When a graphically intensive task is run, the discrete Nvidia graphics takes over, however the signal goes via the iGPU which can potentially act as a bottleneck or cause other issues.
Some laptops today offer the MUX switch, like the ASUS Zephyrus GX502 for instance. This allows the user to swap between Optimus enabled for better battery life, or Optimus disabled for optimal performance and the option of enabling G-Sync. Unfortunately, this process requires a reboot to swap over, however most laptops don't even give the user this choice at all.
What is Advanced Optimus?
A new dynamic display hardware switch connects directly to the laptop's display. The integrated graphics (iGPU) and discrete graphics (dGPU) are connected to this dynamic switch. This new switch chooses which GPU is needed and switches as required.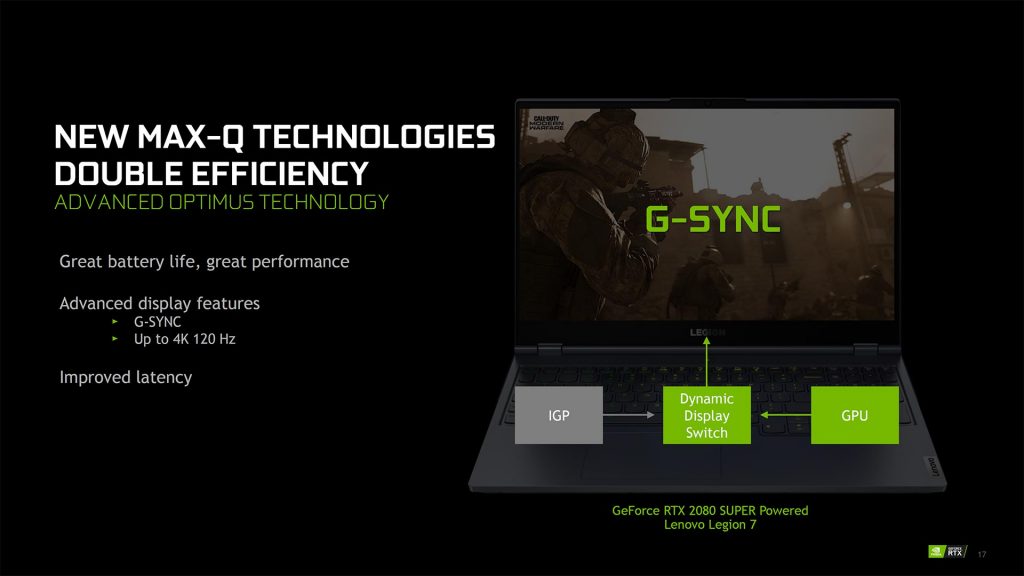 With Advanced Optimus, this is now an automatic process and does not require a reboot, as was the case in the past. This means Nvidia based laptops will be able to offer good performance without being restricted to Optimus only configurations.
Nvidia currently use a whitelist to determine when the dGPU should take over, this same whitelist approach will work here too. In my own personal experience, this has worked quite well. I almost never open a graphically demanding application and find it running on the iGPU, so swapping based on this same criteria should make it a smooth process.
This may also mean that G-Sync could be more commonplace. A prerequisite for G-Sync is a direct connection to the display, and the dynamic switch makes this easy to implement. Given that AMD's Ryzen 4000 series is offering FreeSync via the iGPU in new laptops, it seems Nvidia may also want to come to the party and make G-Sync more widely available to compete.
The user will also be given the option to run in iGPU only mode, ensuring battery life remains good and that random applications aren't triggering the dGPU, lowering battery life. Likewise the user can also optionally leave the dGPU engaged all the time to experience the best performance in games and applications that have issues with Optimus – it's great to finally have this option.
What laptops will use Advanced Optimus?
So far Nvidia have only mentioned the Lenovo Legion 7, an upcoming new model. Lenovo posted some news about their new 7i and 5i gaming laptops today. Hopefully this feature makes its way into all upcoming Nvidia based laptops, as it sounds quite promising on paper.
Unfortunately Advanced Optimus will not work with older models with a driver update or similar, as they need iGPU and dGPU need to be wired to the dynamic display switch.