How To Skip Training Day in Counter-Strike 2
You've just opened Counter-Strike 2, but you can't play a real game until you complete training day – 12 rounds with bots.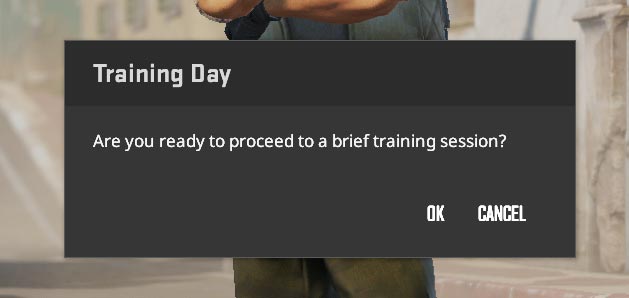 Don't waste your time – Here's how you bypass training day.
From the settings cog on the left, select the game settings menu and enable the developer console.
Go back to "PLAY" up the top and start training day.
Once in training day, press the "~" key to open the developer console.
Run these commands in the console so that there's only 1 round instead of 12

sv_cheats 1
mp_maxrounds 1
mp_restartgame 1

Once the game starts, run one more command to kill all the bots, ending the single round:

bot_kill

After a victory screen, you'll now be able to play regular matches.