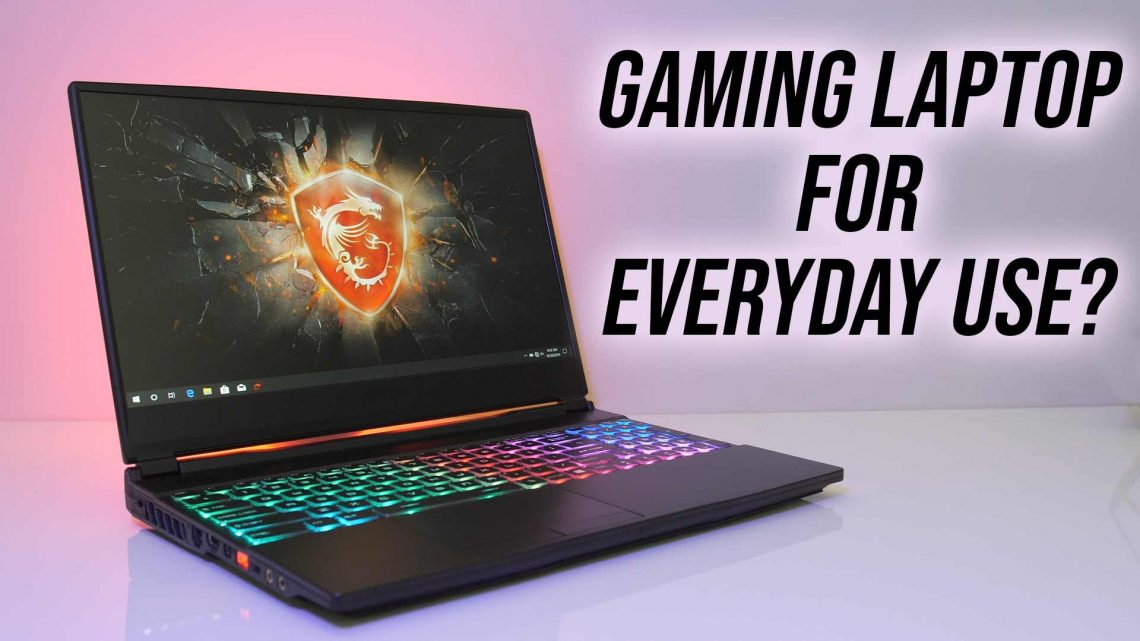 Are Gaming Laptops Good For Everyday Use?
Gaming laptops are larger, heavier, and burn through battery power faster compared to other options, so are they any good for everyday use?
Yes, however you will need to make some sacrifices to battery life and portability. Let's address these concerns and help you decide if gaming laptops are good for everyday use.

Battery Life
If you want to play games on your laptop, you're going to need something with decent processor and graphics inside. Powerful hardware requires more battery power to operate though.
For most people, I think everyday use doesn't actually mean actively playing games. In my opinion, playing games on battery power is a bad experience and generally not recommended. The battery can only output so much power at once, if you need optimal performance, use AC power.
Do you need to bring the power adapter?
You can of course take the power brick and cables with you, it just depends what you're doing. If you're doing some resource heavy tasks, it will probably be worth it just for the improved performance. If you're just taking some notes and have a decent battery, you might not need to use it.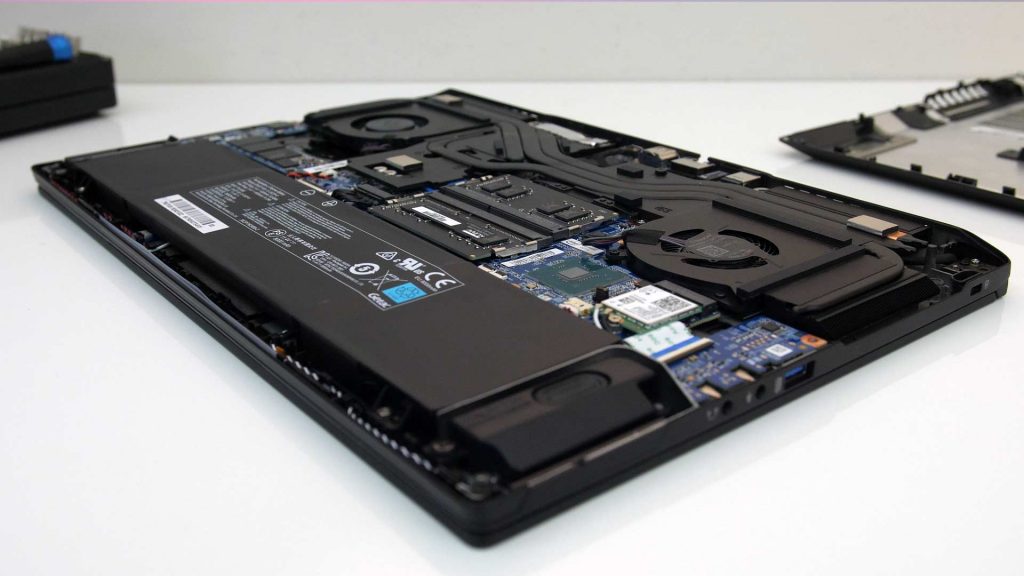 I would suggest taking the power brick with you initially so you have it if you need it throughout the day. If not, then in future you know you can leave it at home.
Optimus is a key feature for boosting battery life!
Optimus does a good job of increasing battery life in gaming laptops, and most of them have this feature by default. Outside of gaming, the integrated graphics within the CPU are used for non graphically demanding tasks. When you open up a game or something that needs the discrete GPU (Nvidia/Radeon), it will take over and process the workload.
The result is that if you're just browsing the Internet or typing up a document, battery life will last longer. This is because the integrated graphics are less powerful, and as a result, draw less battery power. If you have a laptop that doesn't use Optimus though, you're stuck with the power hungry discrete graphics. This has the advantage of offering increased levels of gaming performance though.
Battery life will vary between laptops, and largely depend on the size of the battery. In my own testing, many mid range gaming laptops can still achieve 5-7 hours of everyday (non-gaming) use. Others will struggle to hit 3 hours in the same test, it really depends.
If you run out of battery, swap in a charged one!
While rare, some gaming laptops still have removable batteries too, so you could quickly swap in a spare if available.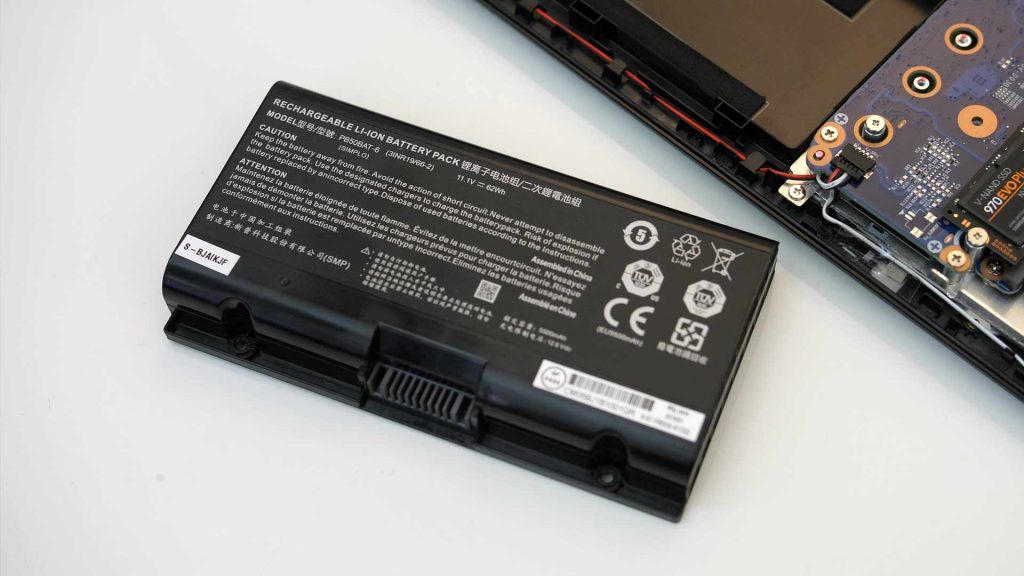 Size and Weight
More cooling is required to house powerful hardware. This takes up more space, which also results in a heavier laptop. This is of course seen as a negative for a device that's designed to be portable.
Size and weight will vary wildly by machine. There are your crazy options like the MSI GT76 Titan, but much more reasonable options like the Lenovo Y540, for example.
There are definitely reasonable options available that aren't too heavy, still offering a good mix of performance and portability. It will depend on personal preference as to whether or not you want a thicker or thinner laptop.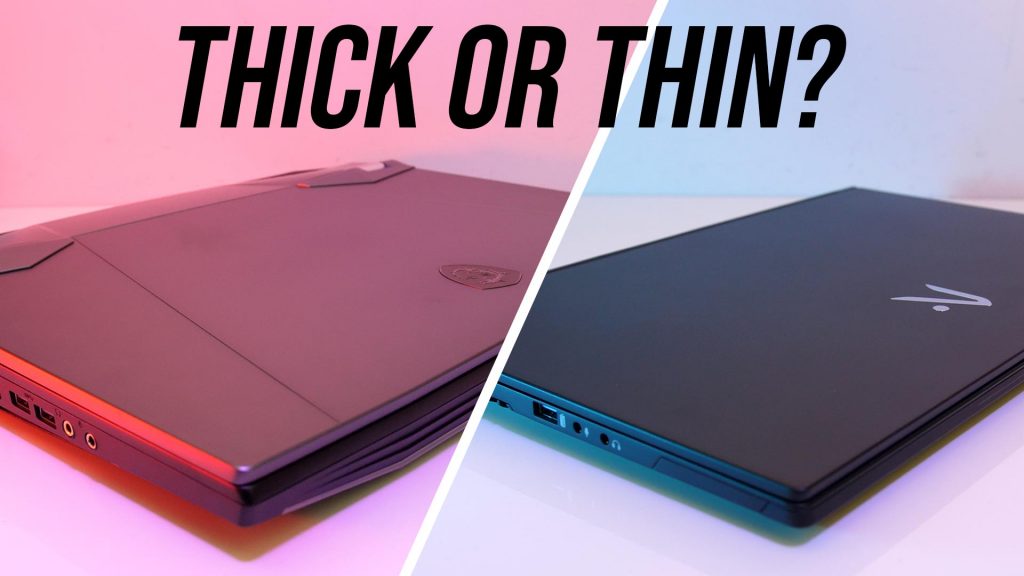 As most gaming laptops do tend to weigh more than alternatives that are missing discrete graphics, be prepared to carry some extra weight with you.
The power brick also plays a part here. A higher wattage power brick is often required to power the higher end specs within a gaming laptop. These can of course be reasonable size, but sometimes they're also obnoxiously large. If you've decided you need to bring the adapter with you to make it through the day, consider seeing if you can buy a physically smaller power brick that offers the same wattage.
Design
This one may come as a surprise, but many people don't want to take a flashing RGB machine covered in red accenting into a professional environment.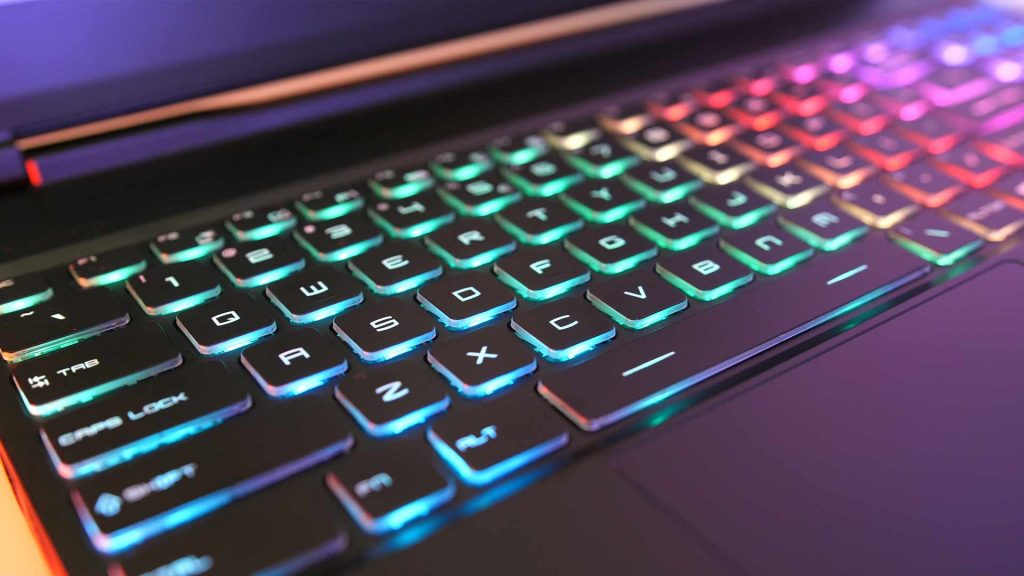 In the past, gaming laptops have been the only option for people who needed these higher levels of power in a portable package. Since Nvidia Studio laptops were launched at Computex 2019, laptop manufacturers have started offering a wider variety of options with cleaner designs.
For the most part, currently the difference between gaming laptops and studio laptops isn't much. In many cases they use the same chassis and hardware with the difference just being the use of Nvidia Studio drivers rather than Game Ready drivers. Another difference is they tend to have a cleaner design aesthetic.
This one will come down to personal preference. Many of these more professional looking options will still be perfectly capable of gaming. There's still powerful hardware inside, they're just not spewing RGB lighting everywhere!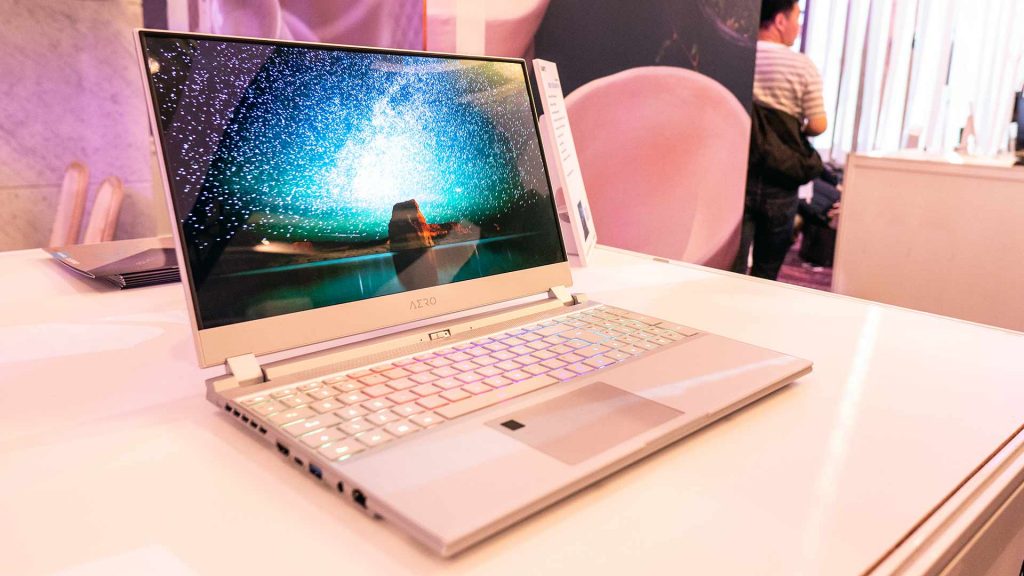 Conclusion
So are gaming laptops good for everyday use? In the end, it will come down to your personal use case. If you literally only game on your laptop, then yes a gaming laptop would be perfect for everyday use. If you need a combination of good CPU+GPU performance on the go, it could also be a good option. For the most part, it will come down to battery life, so check battery size and expected life from a charge before buying.
---
We are a participant in the Amazon Services LLC Associates Program, an affiliate advertising program designed to provide a means for us to earn fees by linking to Amazon.com and affiliated sites.